OIL & GAS
Optimizing Oil & Gas Management


Greater efficiency at all stages with OMNICOMM fuel & fleet monitoring

OMNICOMM solutions help oil and gas companies to monitor fuel storage tanks and manage many equipment types that consume fuel at each stage of oil production, tracking expensive vehicles in real-time, contributing to safe operations with speed control and facilitating incident investigation with video monitoring.
Overcoming oil & gas industry challenges
The oil and gas industry is highly competitive, and subject to strict regulations, volatile financial pressures and considerable challenges. OMNICOMM solutions help oil and gas companies to improve competitiveness and mitigate risks.

Safety risks and environmental obligations 
will always be a serious concern for oil and gas companies, who deal with dangerous substances every day. Fleet monitoring with OMNICOMM solutions, including video monitoring, helps to enforce safe driving habits and working culture to avoid hazardous incidents.

Fuel discrepancies 
due to wastage or fraud can incur significant costs, and companies are looking for more accurate ways to account for fuel throughout the entire supply chain. OMNICOMM's precise fuel monitoring solutions can match data on fuel delivered to gas stations with fuel dispensed, with an option to accurately convert amounts from kilos to liters.

Optimizing efficiency 
is key to profitability. OMNICOMM solutions help oil and gas companies to control vehicle idling times, provide accurate consumption data for timely fuel delivery, monitor many equipment parameters for timely maintenance, and track asset locations in real time.
OMNICOMM's complete fuel and fleet management solution can help you to overcome challenges associated with the high-risk world of oil & gas, supporting operators at all stages to improve safety, meet environmental obligations, detect fuel imbalances and enhance efficiency.
Complete Fuel & Fleet Management Solution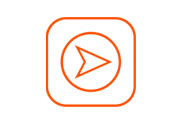 OMNICOMM Online
Rich reporting, most advanced fuel analytics & fuel balance reporting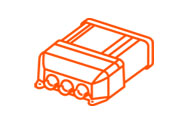 GPS Trackers
Product range for every equipment type – heavy machinery working in extreme conditions, diesel generators, stationary storage & service vehicles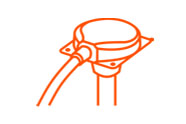 OMNICOMM fuel-level sensor
Most reliable on the market
(99.5% accuracy),
explosion-proof option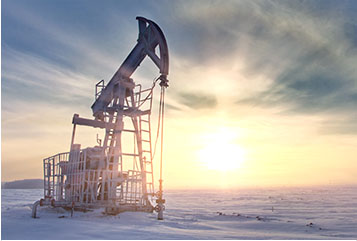 Upstream operators
OMNICOMM customer example: Transneft
Monitor vehicles and construction equipment during oilfield construction, including in extreme conditions and temperatures as low as -60º C.
Data can be transferred from areas without GSM coverage, and consolidated from a wide range of vehicle and tank types.
OMNICOMM's fleet management software and fuel monitoring reduces corporate fleet costs and improves efficiency.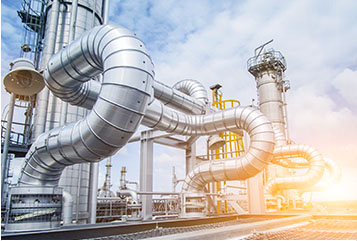 Midstream operators
OMNICOMM customer example: NATO
Monitor fuel levels in gasoline trucks, fuel-servicing trucks, and vehicles servicing the premises of oil and gas companies, as well as stationary fuel storage tanks.
Users can remotely track driver behaviour and vehicle safety parameters, and accurately monitor the acceptance and dispatch of all oil products.
Tracking and routing enables operators to optimize operations with dynamic fuel delivery dispatch.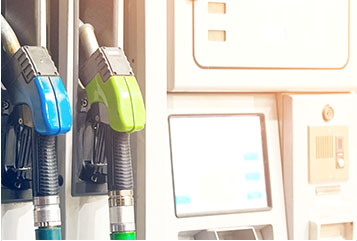 Downstream operators
OMNICOMM customer example: Natav
Monitor fuel volumes to see when refilling is necessary, detect fuel wastage or theft and control fuel acceptance and leftovers in storage reservoirs at fuel stations.
OMNICOMM partners can add OMNICOMM's complete fuel and fleet management solution to fuel card products to offer a more attractive package, with advanced analytics and fuel accounting to detect misuse and fraud.
Want to find out more?
Download and read OMNICOMM's white paper on how oil and gas companies can keep profits flowing with fuel and fleet management solutions.

Ready to buy?
We are a global presence, with a local touch. Our products are distributed to over 110 countries on five continents via our worldwide partner network.
Our trusted partners offer our customers a full range of services, from basic product delivery and installation to value-added consulting and business intelligence analytics to transform your business.
Fill in the form below and we will connect you with the local partner that can best serve your needs.