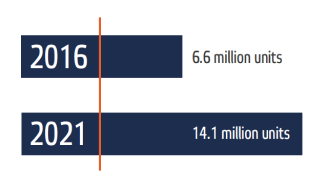 If your business owns assets as large and expensive as locomotives, trucks, or mining equipment, they are also your biggest liability. It makes sense to protect them from damage, ensure they perform efficiently and manage their movements carefully.

Faced with challenges such as volatile fuel prices, high labor costs, increased competition, environmental obligations and security issues, businesses that operate fleets of vehicles and machinery are increasingly turning to digital solutions. In Europe alone, the number of fleet management systems in active use is expected to reach 14.1 million by 2021, up from 6.6 million units at the end of 2019.
Fleet management solutions offer a way to track vehicles remotely, monitor fuel and driver performance and plan based on powerful data analytics. According to a 2020 survey, 54% of fleet operators saw improvements in driver behavior after implementing telematics solutions. Respondents also cited increased fuel savings (49%) and accurate utilization tracking (51%) as commonly experienced benefits.
54%
improvements in driver behavior
51%
accurate utilization tracking
49%
increased fuel savings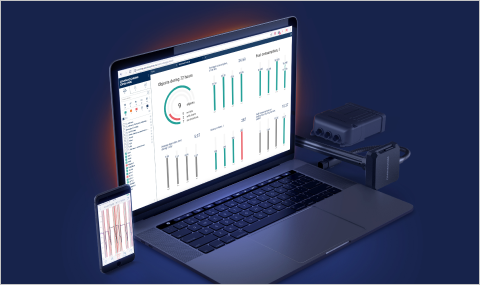 However, any system is only as reliable as the data it receives from on-board equipment. Omnicomm has created a complete fleet management solution that incorporates quality hardware, developed to provide highly accurate data even in extreme conditions, and a powerful and flexible cloud-based software platform.
Fuel costs can constitute up to 50% of operational spend for any business with a fleet of vehicles*. Monitoring and managing fuel effectively is critical to get an edge on the competition. Companies in many industries spend excess money on fuel:
Transportation and Municipal is 20% average wasted
Construction is 30% average wasted
Mining is 40% average wasted
*Frost & Sullivan, Logistics & Transportation Efficiency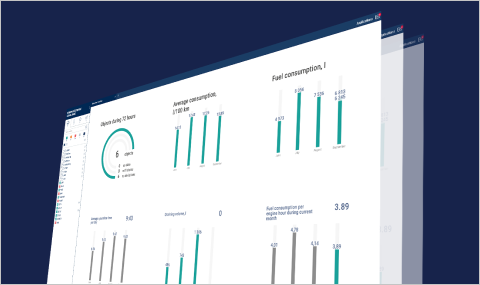 Fuel Growth with Omnicomm Fuel Monitoring Solution
To optimize the performance of vehicle assets and drivers, every component of your fuel monitoring system needs to work together efficiently and accurately. Our fuel monitoring solution includes Omnicomm high precision LLS fuel-level sensors, GPS Trackers, and cloud-based fleet management software Omnicomm Online. From sensors to software, every component is designed to provide detailed, actionable data to help you:
See exactly where your assets are in real time
Manage labor and fuel expenditure
Detect fuel wastage and theft
Reduce accidents and security incidents
Plan and optimize routes
Detect adverse driving events and behavior
Predict maintenance and repairs
Comply with environmental regulations
Maximize efficiency to remain competitive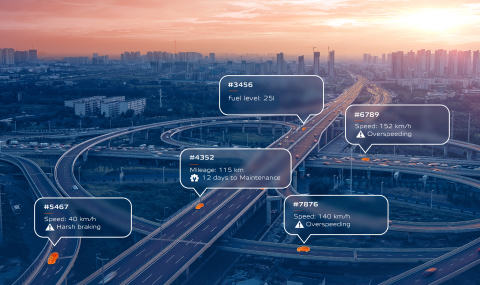 Our Fuel Monitoring Solution Helps You to Solve Problems
Omnicomm fuel monitoring solutions unlock opportunities for increased efficiency and profitability. We can give you the tools to manage and monitor your fleet:
Accurately measure fuel consumption to plan supplies and forecast costs
Detect idling to save on fuel and engine hours
Detect fuel wastage & theft
Control driving habits & detect adverse driving events to reduce fuel consumption, improve safety & enhance working culture
Plan technical maintenance to keep fleet in good condition
Our Customers Get Results:

GALOOLI has equipped 2000 diesel generators with Omnicomm LLS fuel sensors,
saving more than $5 million in annual fuel costs
.

STRABAG uses Omnicomm solutions to monitor its vehicle fleet,
reducing fuel costs by 30% and achieving full ROI within one month of operation
.

SBI INTERNATIONAL HOLDINGS AG generated average fuel consumption
savings of 26% with Omnicomm's Fuel Monitoring Solution
.
/
READY TO BUY?
We are a global presence, with a local touch. Our products are distributed to over 110 countries on five continents via our worldwide partner network.
Our trusted partners offer our customers a full range of services, from basic product delivery and installation to value-added consulting and business intelligence analytics to transform your business.
Fill in the form below and we will connect you with the local partner that can best serve your needs.