OMNICOMM ANNOUNCES A SUCCESSFUL YEAR OF INDUSTRY AWARDS, PARTNER INITIATIVES AND PRODUCT INNOVATIONS IN 2018
OMNICOMM continued to grow its network of worldwide partners distributing OMNICOMM solutions to end customers, which is now around 2,000 strong. The company held over 300 joint events in conjunction with partners worldwide this year, and more than 800 people were certified by the OMNICOMM learning department. These certified partner personnel are now able to install, set up and maintain OMNICOMM equipment and software, providing end customers with high-quality local service.
2018 was an important year for OMNICOMM in terms of industry recognition. In February, OMNICOMM's fuel and fleet management solution received the Global Logistics Excellence award for the best IoT solution of the year at the Global Logistics Show in Mumbai, India. OMNICOMM was also ranked in the top 10 global fleet management service providers by APAC CIO Outlook, a magazine for the enterprise IT community in the Asia-Pacific region.

OMNICOMM continued to innovate this year with new products including the next-generation LLS-4 and LLS-AF 4 fuel-level sensors, which feature enhanced accuracy and the highest possible ingress protection rating, the OMNICOMM OKO on-board terminal for video-enabled fleet monitoring, and a new line of on-board terminals suitable for a wide range of vehicle types. OMNICOMM also added a host of features to its SaaS cloud-based platform, OMNICOMM Online, including a new user-friendly interface, improved location reporting, safe driving reports, extensive multimedia reporting including video reports, and CO2 emissions reports.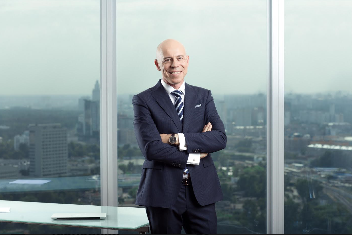 Deepening its commitment to specific vertical markets, OMNICOMM launched dedicated solutions for oil and gas, diesel generators, telecommunications and railroads in 2018. OMNICOMM also expanded geographically, opening a new office in Brazil and beginning sales in the Middle East and Pakistan. OMNICOMM India celebrated a full year of incorporation this year. OMNICOMM's expansion was reflected in its sales figures: in 2018, the company sold twice as many fuel-level sensors on the global market as in the previous year.
"We are pleased to announce that OMNICOMM has experienced a strong year of growth and development in 2018, enhancing its position as a global vendor of fuel and fleet management solutions," says Boris Pankov, Founder and CEO of OMNICOMM. "OMNICOMM is constantly developing and innovating to provide a wide portfolio of product solutions for its growing global network of partners and customers. We're delighted that OMNICOMM is gaining recognition as an industry leader, and we're looking forward to a successful 2019."
December 20, 2018